Could a blended model be for you?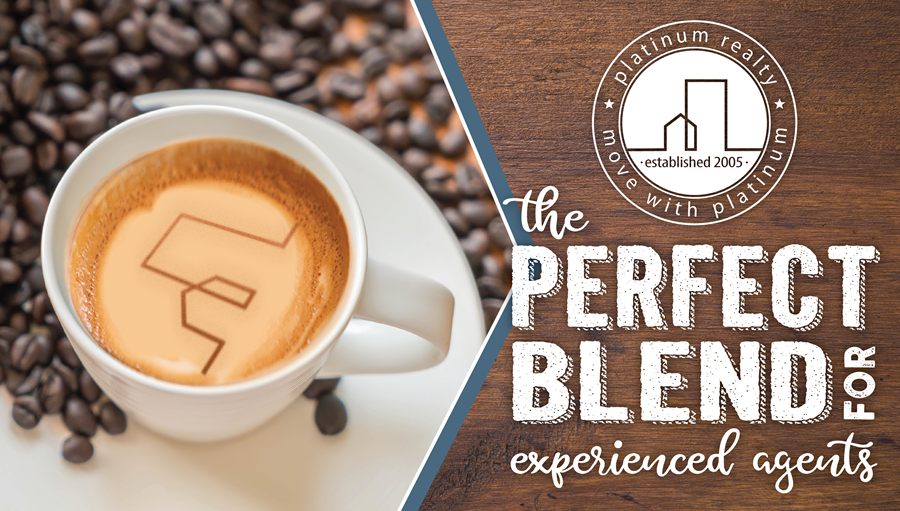 Brick-and-mortar or cloud-only real estate? If you're like most agents, you want the resources and brand-backing that an old-school real estate company can provide, along with the commission plan a cloud-only company offers. What if you can have both, plus the freedom and flexibility of a true entrepreneur?  Over 15 years ago, Platinum Realty was founded by taking the best parts of both real estate models, throwing out the bad, and designing a real estate company for the experienced agent's lifestyle.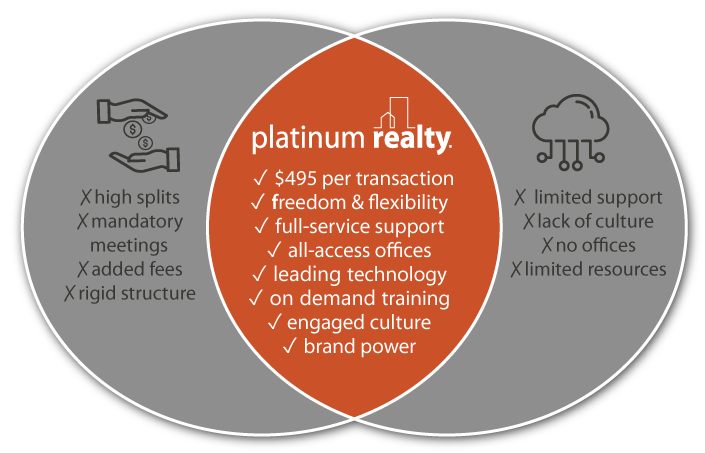 Over 2,100 agents have found the perfect blend with Platinum Realty. Isn't it time you made the switch?