Platinum Realty honored by Inc Magazine. Why not grow with us?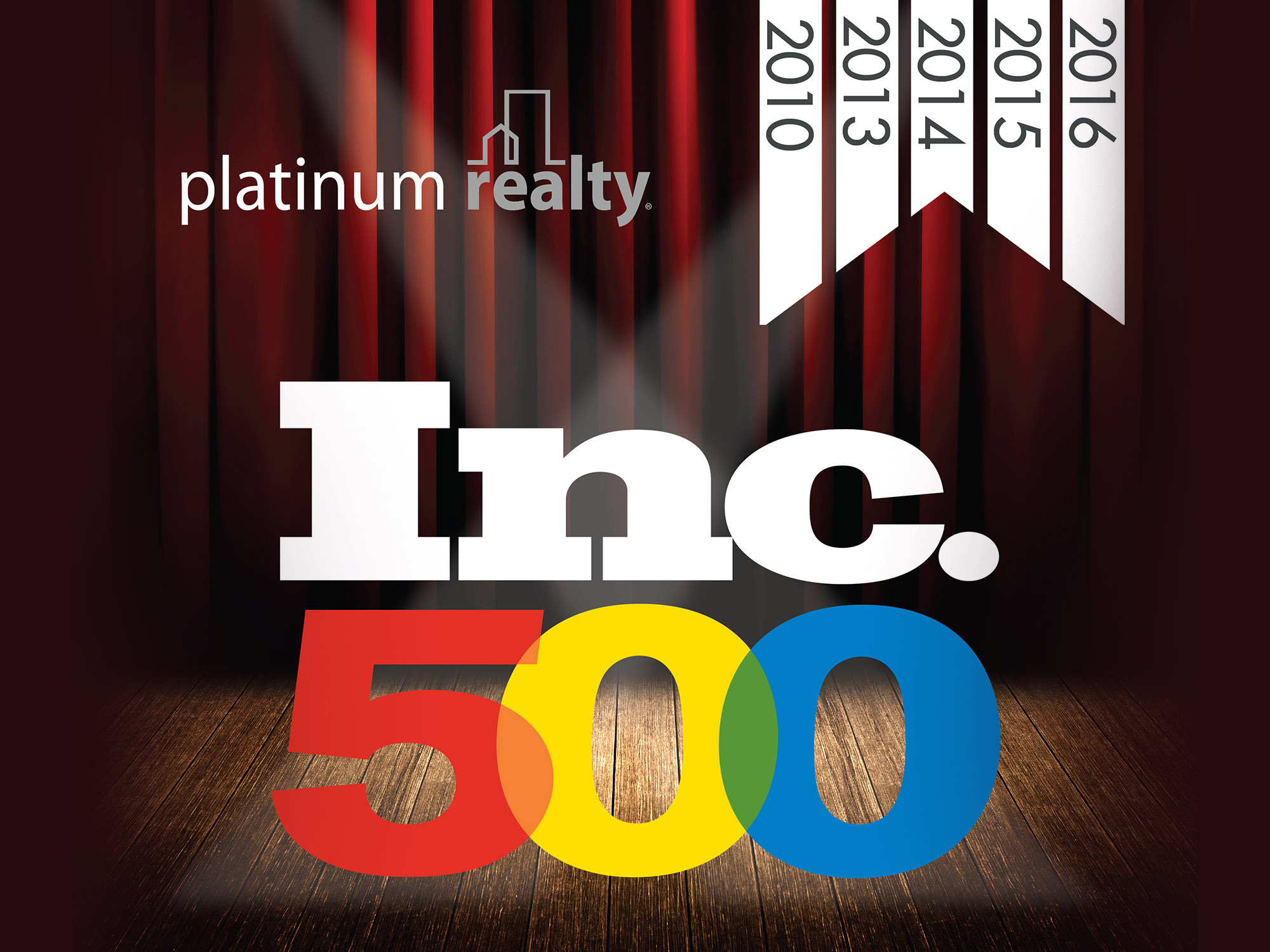 We know a thing or two about growing business – let us help grow yours.
For the fifth time, Platinum Realty is honored to receive a coveted spot on Inc. Magazine's 500|5000 list of fastest growing companies in the country.
For some real estate companies, just making the list is an accomplishment. Being a five-time honoree is an unprecedented achievement that reflects the value of our vision – to build a company with you, the agent, in mind – every step of the way.
Our successful formula is simple and powerful. First, we partner with agents who embody the entrepreneurial spirit. Then, we offer the tools essential to successfully grow a business in today's real estate industry.
Most importantly, we allow agents the freedom to manage your business as you choose – including being the first real estate company in the Midwest to offer a 100% commission structure.
Rely on a company with a history of recognized results. Grow your business – together with Platinum.