Yes, something IS missing.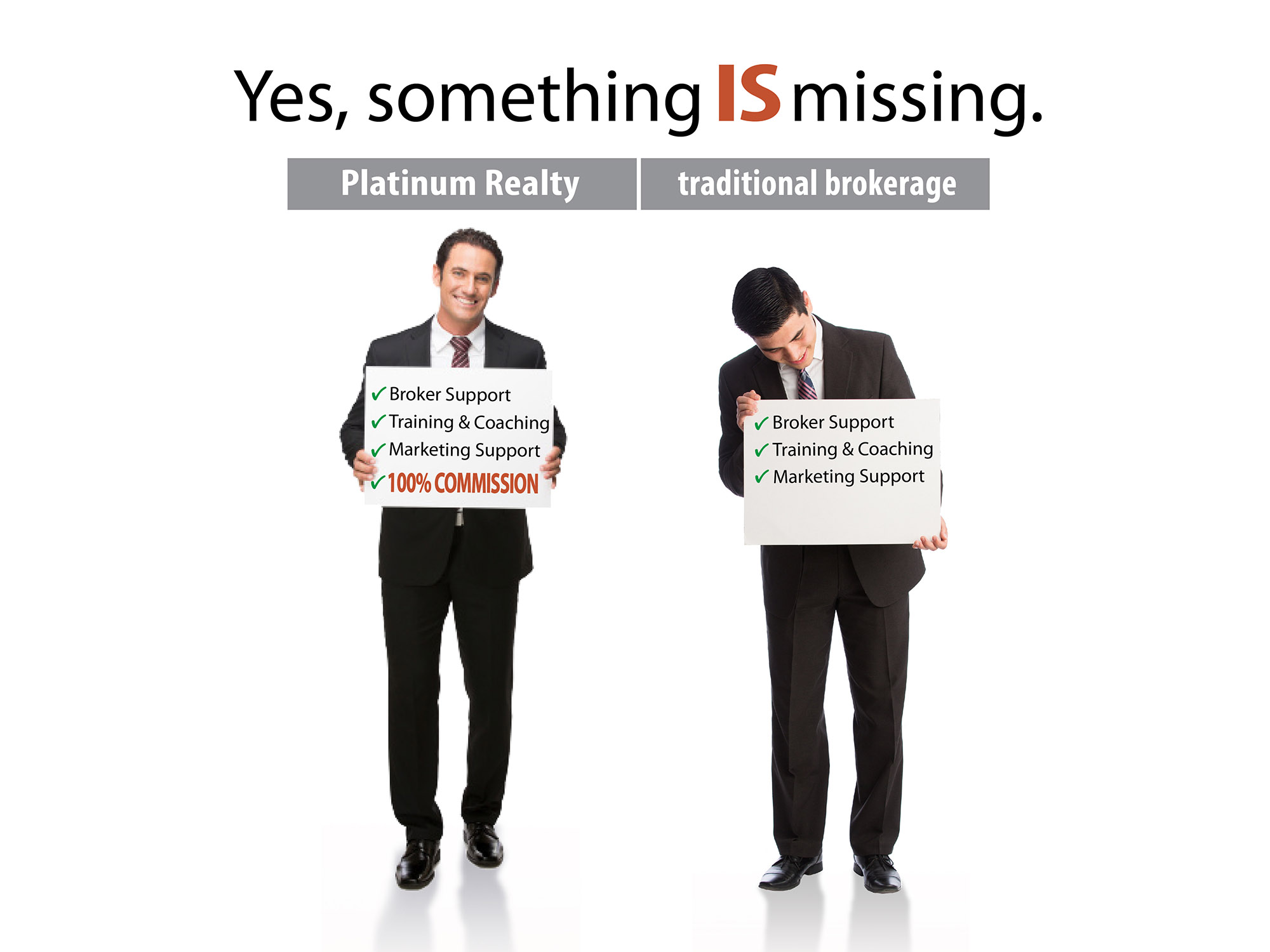 It's simple to see why agents are making the switch!
We love our competition! After all, they make us a better company. While it's true, most real estate companies offer a range of agent support, training, and marketing support, it often comes at a hefty cost to you in the form of commission splits and monthly fees. Platinum Realty is the first and only true 100% commission real estate company in the Midwest to offer you, the agent, all of the advantages you need to succeed as an agent AND allows you to keep ALL your commission. It really is that simple! After all, YOU earned it, shouldn't YOU keep it?