The reality is, you don't have to!
In today's market no one knows if things will return to normal, let alone when. Now is the time to rethink what you value and need in a real estate company. Are you still splitting your commission? Do you pay monthly fees? Are you paying for things you don't use?
At Platinum Realty 
Pay $495 per transaction
Cap at 20 Sales
No Monthly Fees
No Annual Fees
No Technology Fees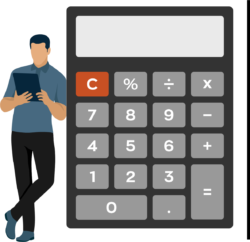 See for yourself!
Try our commission calculator to discover how much more you would earn with Platinum Realty.
Ready to get more from your brokerage?
Over 2,000 agents have joined Platinum Realty and immediately earned themselves a pay raise without compromising a thing. You pay $395 per transaction and the rest is yours. It's that simple. And to make things even sweeter, we waive that fee after 20 transactions for agents, and you pay no monthly fees! And with the highest level of support, technology, and training available, you won't sacrifice a thing!